Season Ticket
A season ticket is a ticket that grants privileges over a defined period of time.A season ticket grants your customers' priveleges for one season without additional charges. You can use the ticket to offer a discounted price over purchasing a ticket for each of the products or service for the same season individually.
Create
1. Navigate to the Services page
2. Click on the Season ticket tile
3. Name your service through the name placeholder
4. Configure the Season ticket; complete the following information
Your business logo on the top of the ticket (required for pass creation)
Title and organization/company name
Use tags to autocmplete users details from your contacts base, e.g. subscriber name and subscriber surname
Expiration
Additional information (optional)
5. Configure visual design properties
You can either upload and use your own custom Theme (e.g. upload a custom image) or you can use one of the hundreds that Tellody provides by default (see more about Themes)

The selected images and colors combination will be used for the pass creation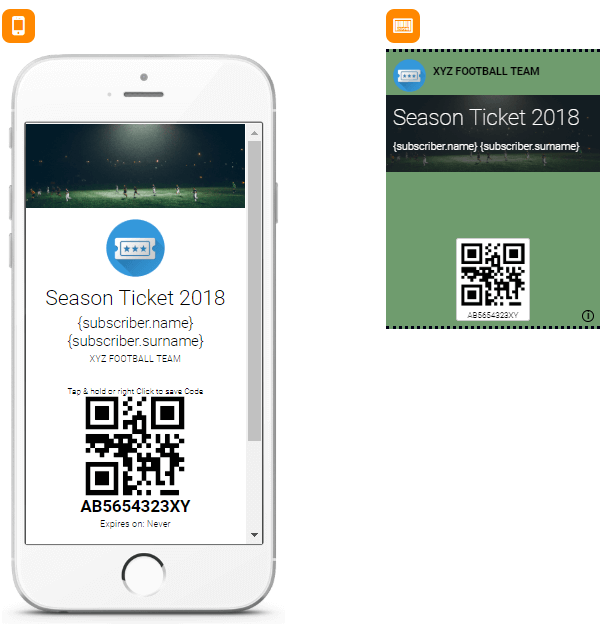 6. View and edit Season ticket information
Season Ticket Automated Info
Click on the (i) button to view Season ticket information; by default your Company Details (company name, address, etc.) are used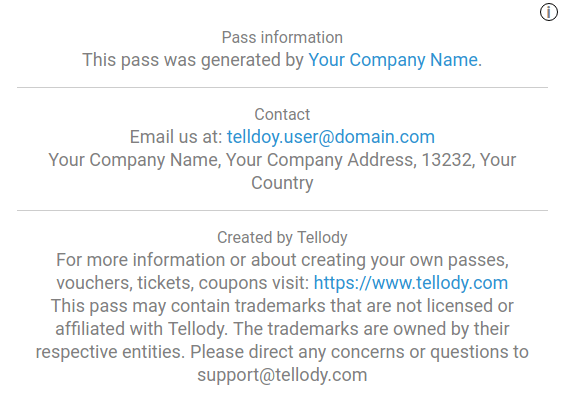 If you want to modify Season ticket information you have to navigate to the Profile page and the edit the Company Details
7. Season ticket message
Message is the one that the redeemer will view when the Season ticket is scanned.

Season ticket can be only scanned once a day
8. Enable Location-Based Marketing with the use of the Map Locations feature
With Maps Locations feature the generated pass of your voucher will trigger a notification to the mobile device when the customer enters a predifined geolocation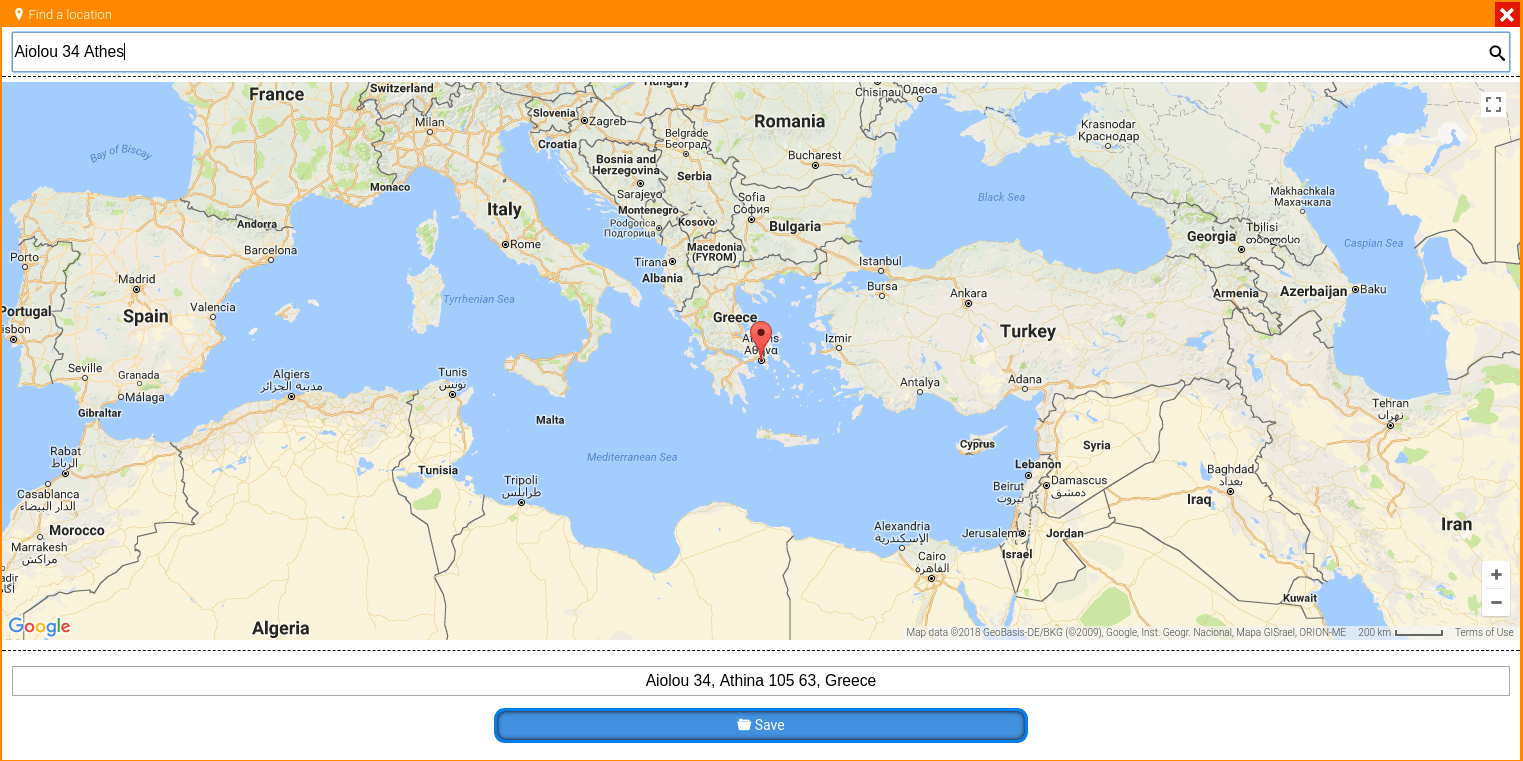 You can enter up to ten locations for a season ticket

9. Click on the Create button and your Season ticket is ready to go

Redemption
For a detailed overview of the Season ticket redemption please see the Voucher Redemption page