Rich Text Editor
Tellody supports two types of Email editors, the Rich Text and the Drag & Drop editors.
The Rich Text Editor allows you full control over Email editing. Furthermore, you can paste your HTML code (e.g. HTML code used in another program, from a designer, etc.) to create the message of your Email campaign.
To access the Rich Text Editor
1. Navigate to the Campaigns page and click to Email Campaigns tile

2. This will open the email configurator; you have three options
Open the Rich Email Editor
Open the Drag & Drop Email Editor
Use one of the many existing Email Templates
by clicking on the Rich Text Editor tile
the Rich Text Editor opens
The Rich Text Editor toolbar
presents more customization options beyond standard text editing, i.e. fonts, size, lists, alignment, etc.
Paste HTML code
You can paste your HTML code with the Source button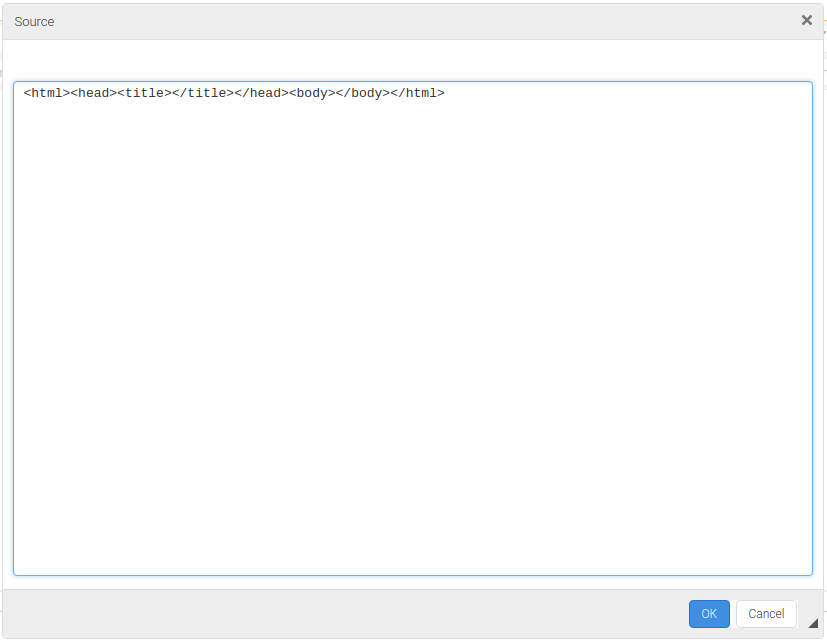 Paste from Word
In case you want to paste text from another rich text editor, as MS Word, you can use the Paste from Word button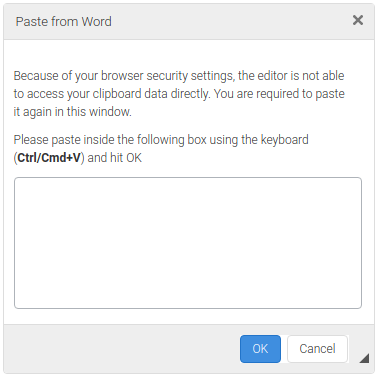 Images
The Image Browser button allows you to insert an image in your Email message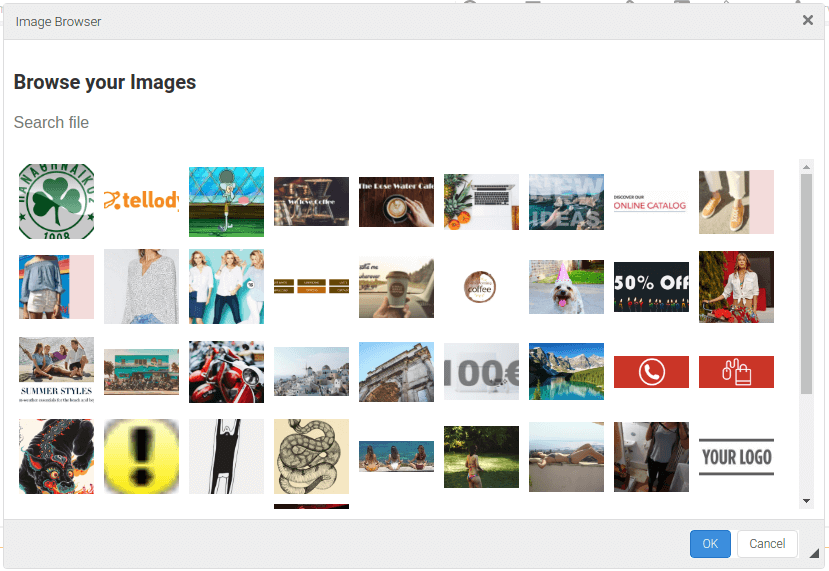 Hyperlinks
You can add (or remove) a hyperlink in selected text with the Link and Unlink buttons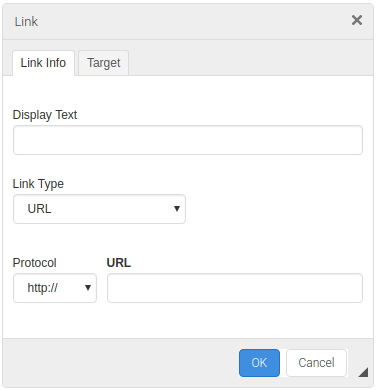 Tags
Service Tags
You can incorporate Tellody services in your Email message with the Optout, Update Profile, Link, File, Voucher, Survey buttons

Sample Email where all Service Tags' categories are included

Contact Specific Information Tags
With the Firstname, Lastname, Profession, Contact Address buttons you can personalise your message with contact's specific information

Sample Email with Contact Specific Information Tags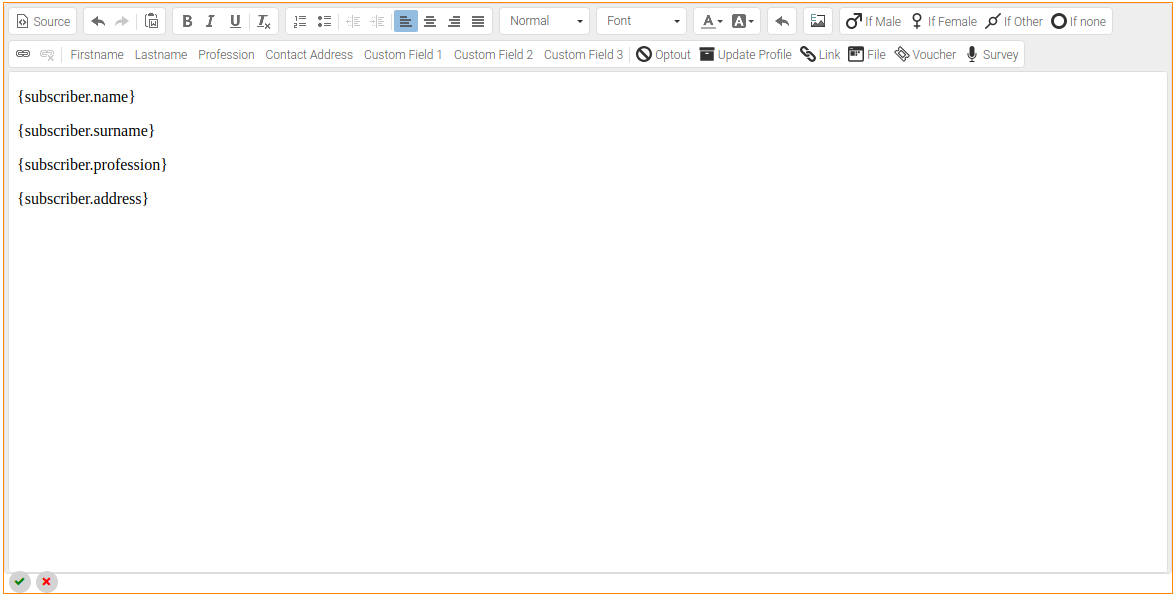 Distinguish Text by Gender Tags
You can personalize your messages by taking into account your contacts' gender; use the If Male, If Female, If Other, If None buttons

Sample Email with Gender Tags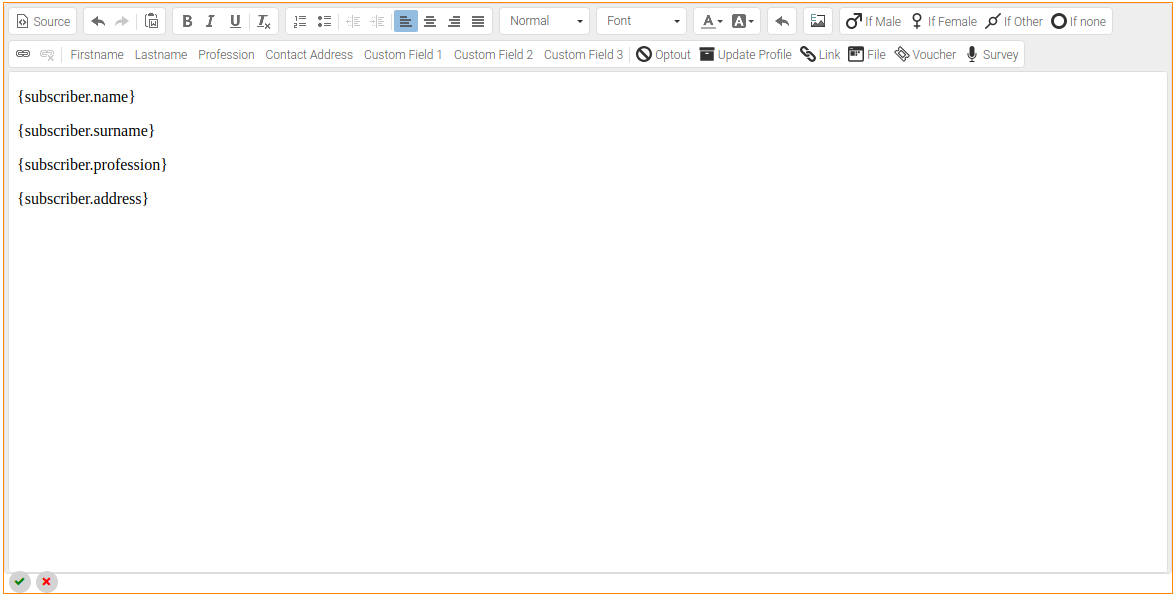 More information about Tags
Save & Cancel Message
When finished you can either save your message or cancel changes by clicking on the two buttons at the bottom of the Rich Text Editor