Notifications
Notifications Center is a Tellody feature that summarizes the latest updates of platform's activities and provides an overview of notifications about your Campaigns and Services.
A quick overview of your Campaigns and Services status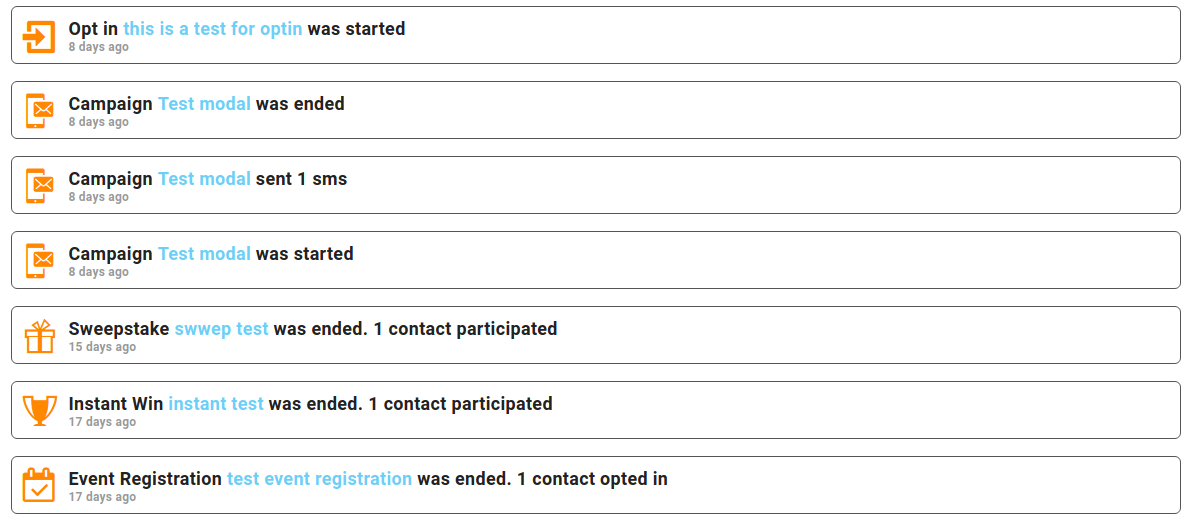 Latest Notifications
The latest notifications (up to 10) are permanently displayed in the Dashboard page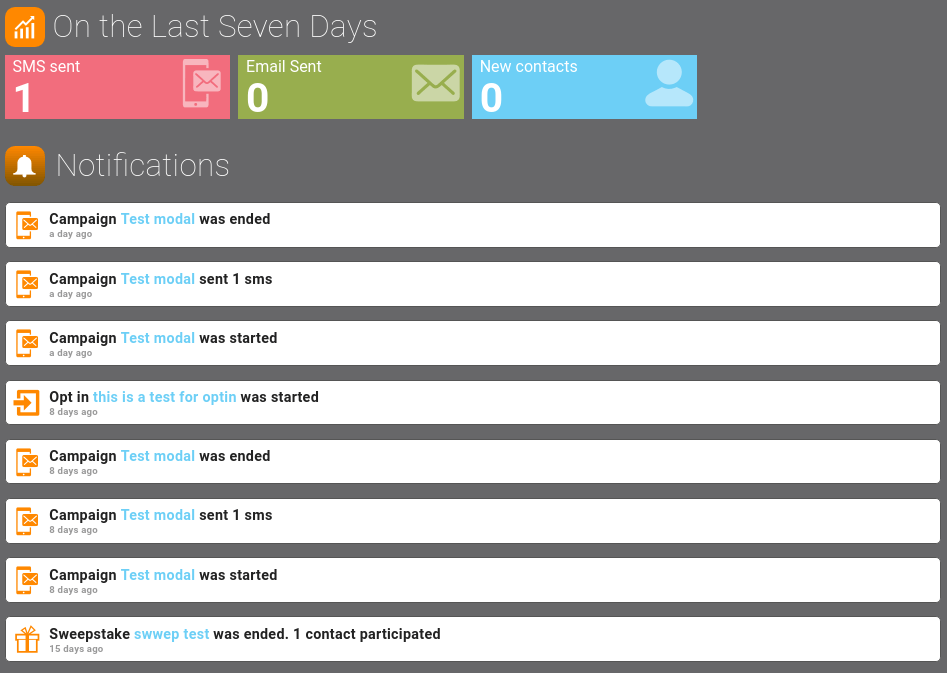 .
All Notifications
You can access all the notifications of your account from the Notifications Center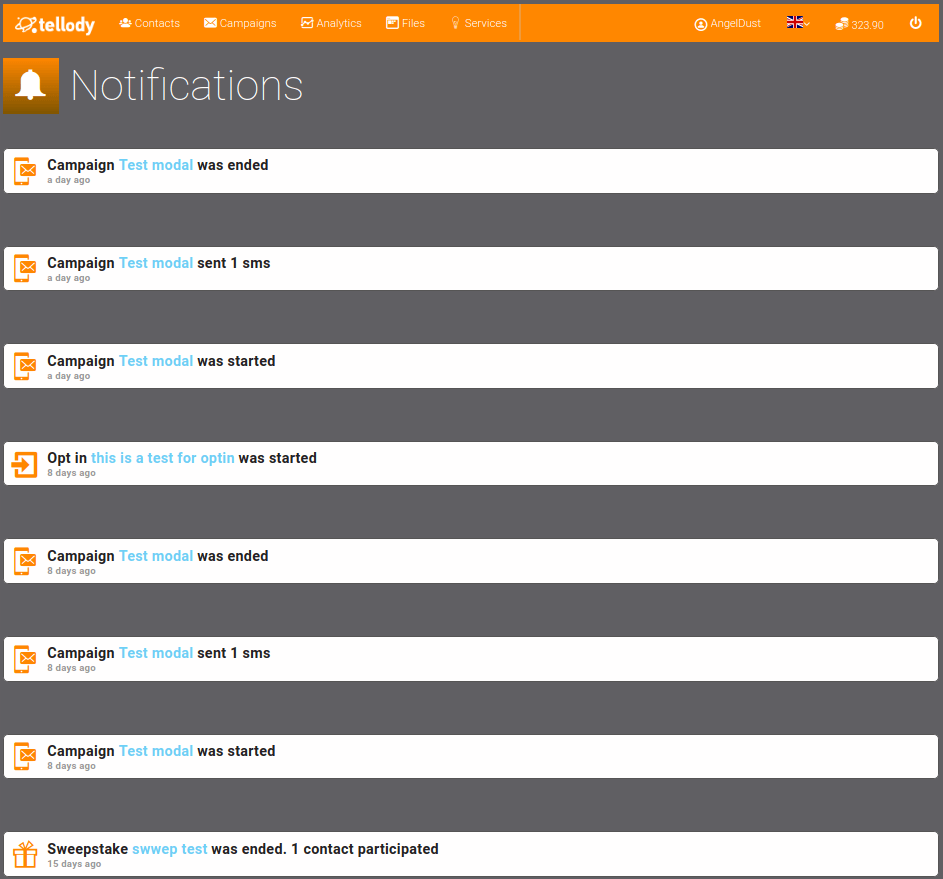 .
Navigate to the Notifications Center

Click on the Notifications item of the main Tellody menu (sliding menu)