Drag & Drop Editor
Tellody supports two types of Email editors, the Rich Text and the Drag & Drop editors.
The Drag & Drop Editor enables the seamless and fast creation of professional and responsive Email messages. The editor provides a library of blocks and features so you can build any preferred Email design without the need of HTML or programming skills.
To access the Drag & Drop Editor
1. Navigate to the Campaigns page and click to Email Campaigns tile

2. This will open the email configurator; you have three options
Open the Rich Email Editor
Open the Drag & Drop Email Editor
Use one of the many existing Email Templates
by clicking on the Drag & Drop Editor tile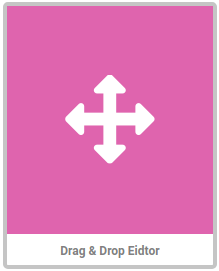 or on one of the default Email Templates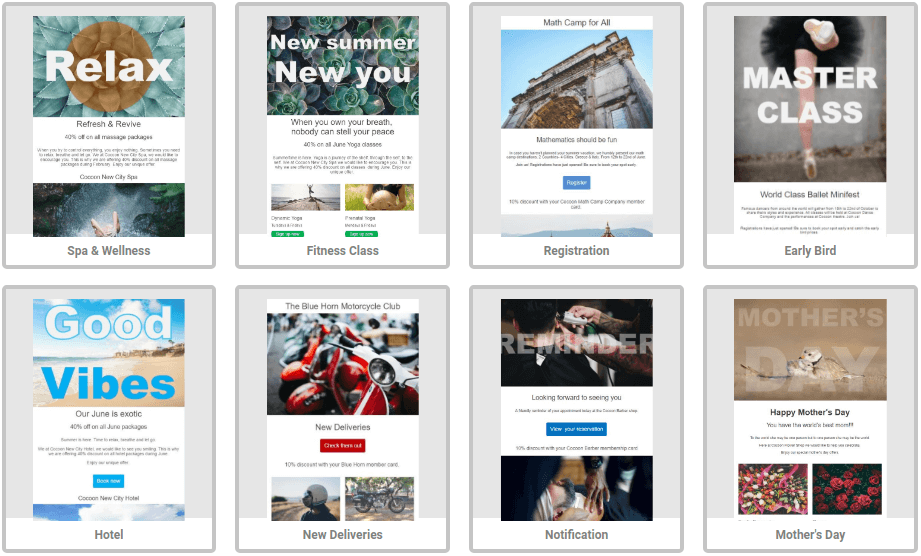 the Drag & Drop Editor opens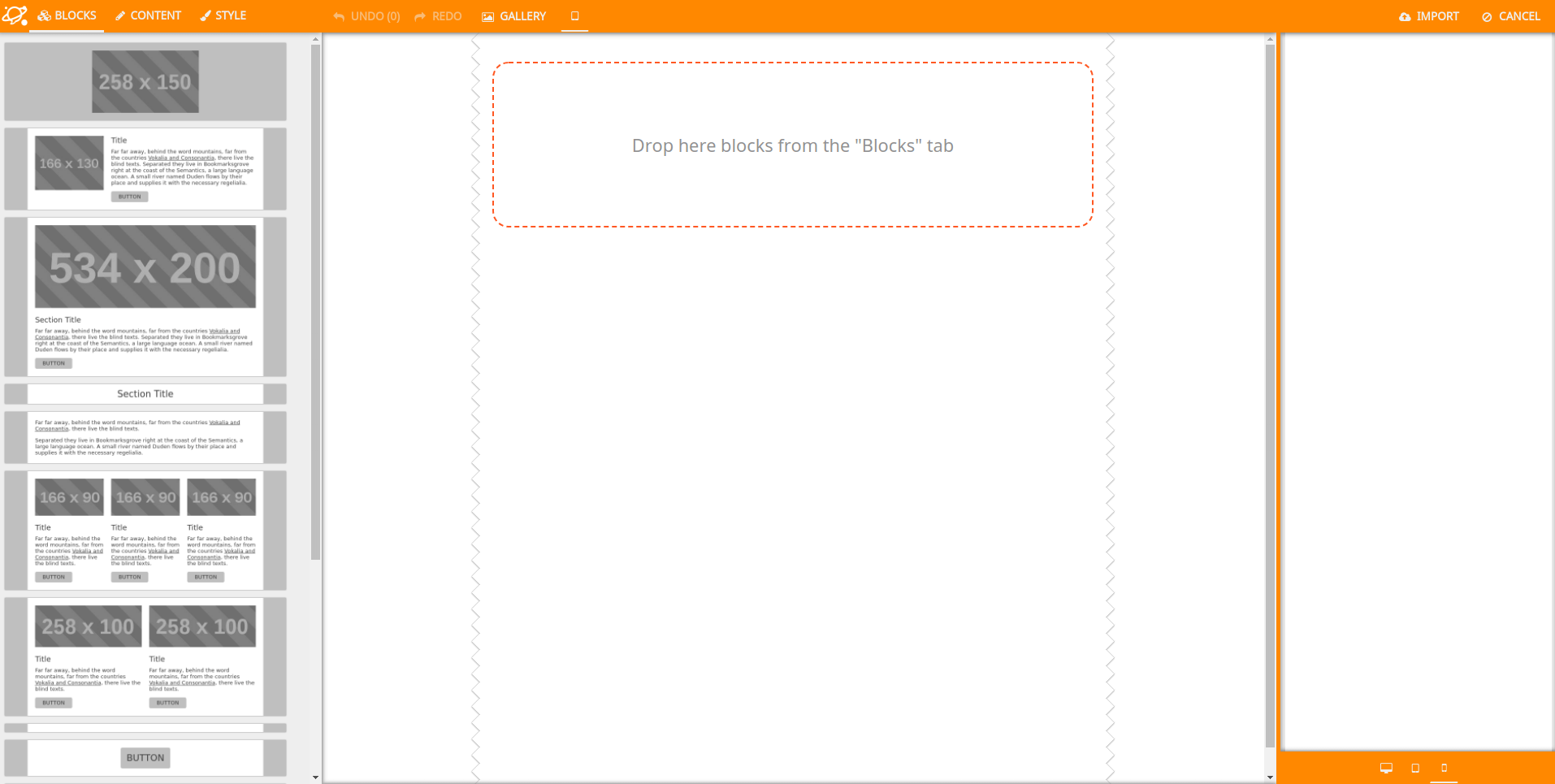 and a number of interesting options are available
Blocks
The BLOCK button on the navigation bar (on the left) is activated by default. Several customisable blocks are available on the left panel of the screen: image text image and text button section social media
Choose your preferred blocks; click or drag to the Email template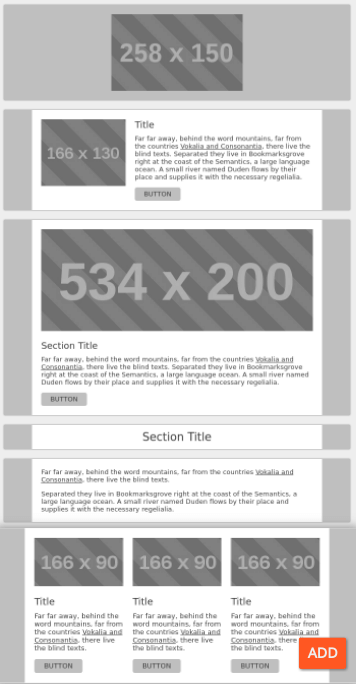 Mouse hover over the selected blocks of your Email template and
drag a block
move a block upside/downside
duplicate/delete a block
The content of each block can be easily customized (see More Customisation Options)
Content
Click on the CONTENT button on the navigation bar

and modify the features of a block with the content editor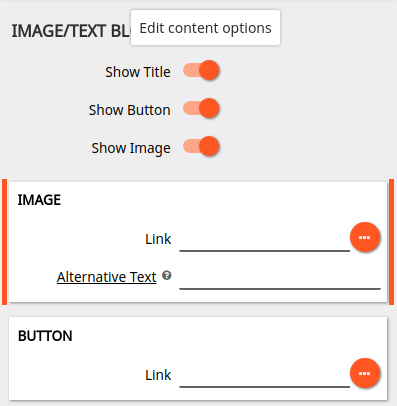 Style
Click on the STYLE button on the navigation bar

and modify the style of a block with the style editor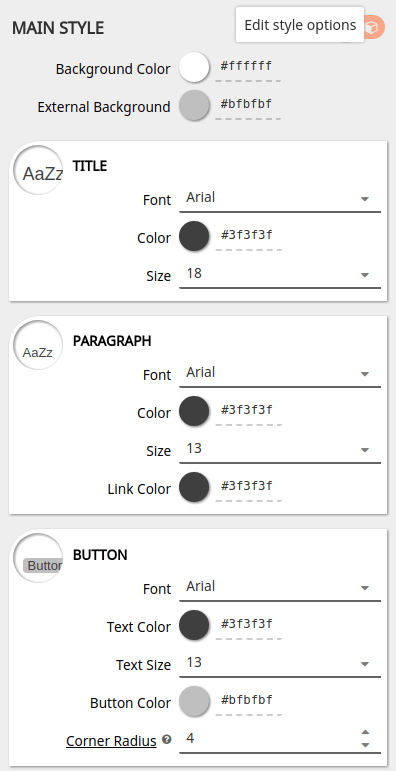 Device Preview
Click on the Show live preview button on the navigation bar

and the device preview will expand on the right; preview your Email template in Large Screen, Tablet or Smartphone from the respective buttons in the bottom.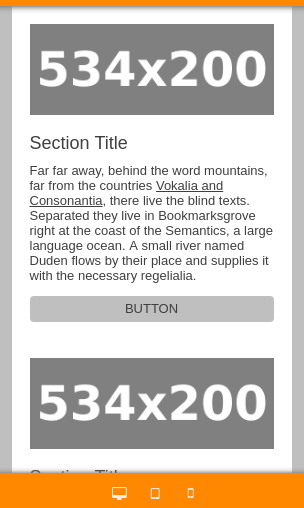 More Customisation Options
Images
You can drag and drop your image to the image block or use the Upload a new image button that appears when you hover your mouse over the image block

Else you can choose an image from the Image Gallery by clicking on the GALLERY button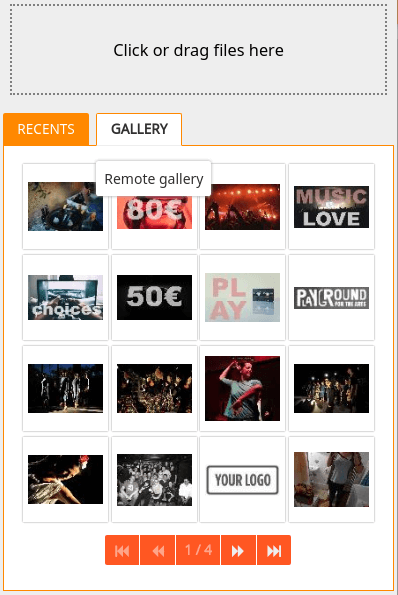 Text
Clicking on any text, the text editor options appear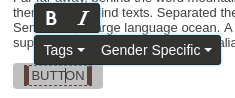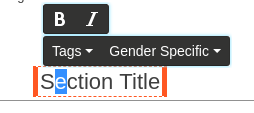 Tags
Add Service Tags
Service Tags are included in the Service menu

Zoom In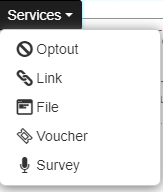 .
Add Contact Personalization Tags
Persolization Tags are included in the Tags menu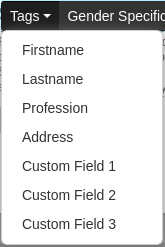 Add Gender Tags
Gender Tags are included in the Gender Specific menu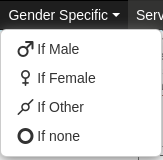 You can always use the UNDO and REDO buttons of the navigation bar to move back and forth during Email editing
Import & Cancel Message
When finished you can either import your message or cancel changes by clicking on the IMPORT or CANCEL buttons at the top right corner of the navigation bar