Anonymous Surveys
Use Tellody to generate Anonymous Surveys, Questionaires and Polls. Tellody allows the implementation of the most common survey question types: single and multiple choice questions, "other" answer option, rating scales, Lickert scales, open-ended questions.
From the Services page you can view all the pre-configured Survey Services

You can view a detailed manual for survey creation here.
Anonymous surveys can be created by choosing the New Survey tile.

After the survey creation you will see the report page.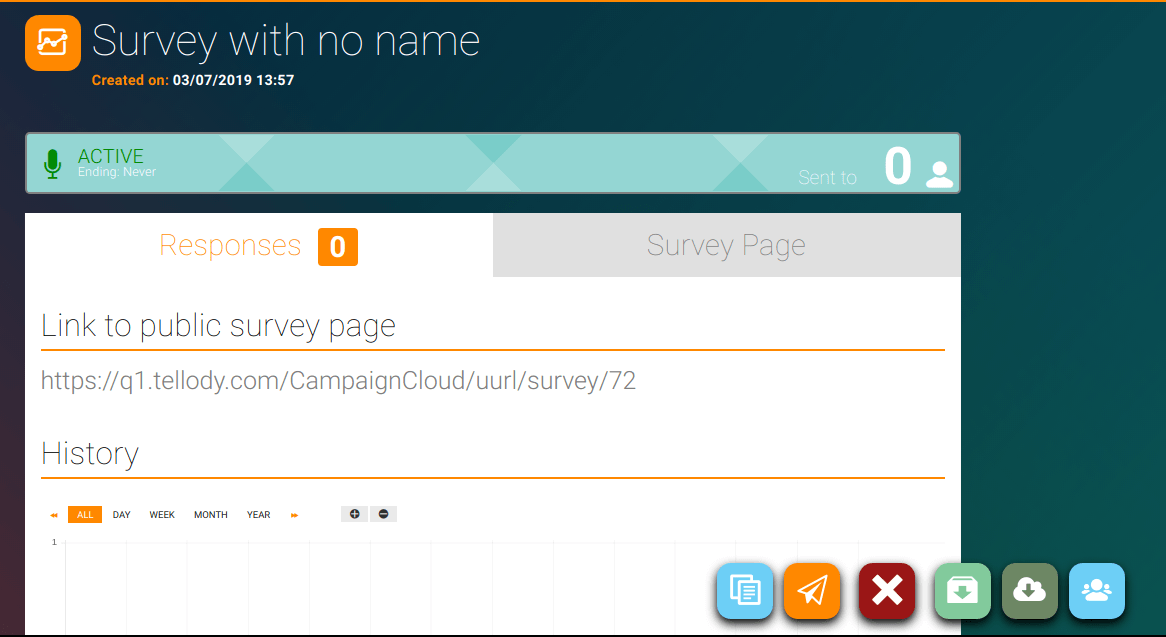 In this page you will find the link (e.g."https://q1.tellody.com/CampaignCloud/uurl/survey/72") which you can send to your contacts or post it public in order to be submitted.
You can export the anonymous survey answers by pressing this button.