Customer Journey
Customer Journeys
A customer journey map is a diagram that illustrates the steps your customers go through with your products and services, online and retail experience, campaigns, etc.

Tellody supports fully automated customer journeys. You can set up campaigns to automatically send messages upon contact events (e.g. opt in, voucher redemption, survey submission). Then, you can chain campaigns together and generate the domino effect that defines the desired customer journey.
Customer journey is the sum total of customer experiences when interacting with Tellody services
For example, people that opt-in through a service will automatically receive a message with a welcome voucher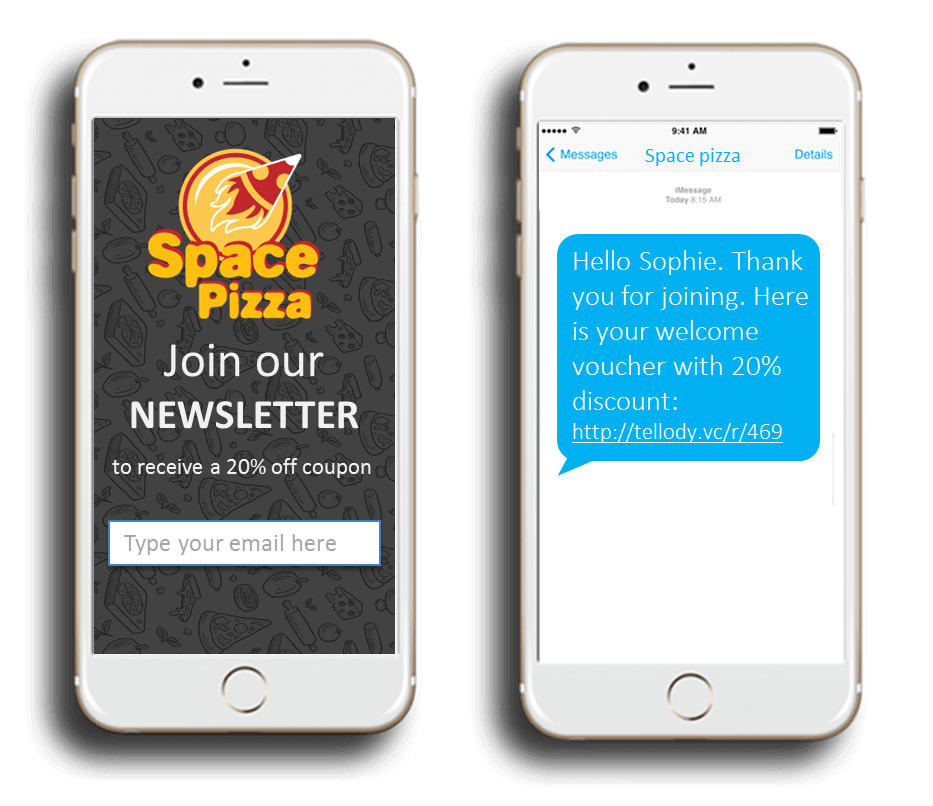 With Tellody you can set up your preferred interactive chain of services where the activation of a service triggers another

Configure the Customer Journey as an interactive chain of services and lay back; Tellody will handle all the rest
Customer Journey Examples
Welcome Customer Journey
Here is an example of an automated Welcome Journey that can be configured through Tellody.
A customer subscribes to an Opt-in service, e.g. Sweepstake, Instant Win, Event Registration

Tellody sends a welcome SMS with a discount Voucher

Subscriber redeems the Voucher and Tellody sends a thank you SMS with a Customer Report attached

Subscriber submits the Customer Report and Tellody sends a SMS with a new Voucher
Event Registration Journey
The following is an example of an automated Event Registration Journey that can be configured through Tellody
A customer subscribes to an Event Registration

Tellody sends a thank you Email with the Event Admission pass attached

Subscriber uses the Event Admission pass and Tellody sends a welcome Email with a Customer Report attached

Subscriber submits the Customer Report and Tellody sends an informative Email with future events
View Customer Journeys
In order to view the details of the involvement of a Campaign or Service in a Customer Journey
1. Navigate to the Report page of the specific Campaign or Service
2. Click on the Summary balloon
for Campaign

for Services
and the Customer Journey accordion will expand
You can also view the Customer Journey during Campaign configuration; click on the Customer Journey button in the top menu of the Set Up page
Complex Customer Journeys
Tellody supports the most complex customer journeys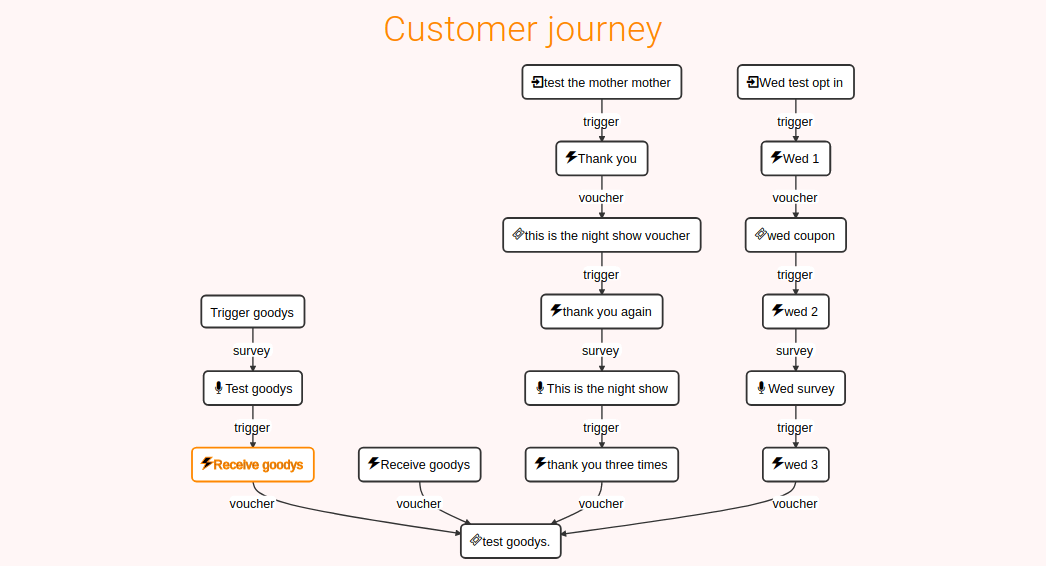 Click on the Customer Journey balloons to navigate to the respective Campaign or Service