Redeem Voucher
With the term Redeemers we refer to all the devices that will allow you to scan Tellody's voucher services (like the Customer Loyalty card)
You can redeem/scan (validate) Voucher's services through
Tellody web interface
In order to redeem Voucher Services (like the Loyalty Cards) through the web interface of Tellody you have to follow the instructions below:
1. Navigate to the Services page
2. Click on the Redeem Voucher tile and you will be navigated to Voucher Redemption Page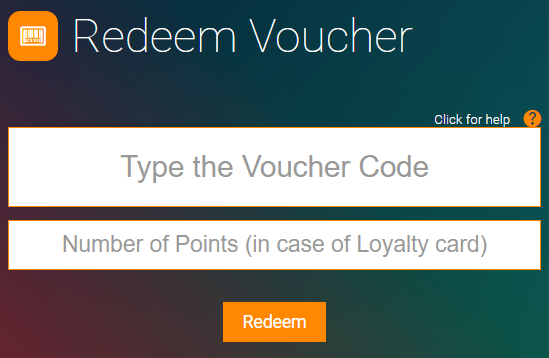 3. Type the Voucher code in the text box and add the Loyalty Points. By pressing enter you get the Voucher Redemption Message.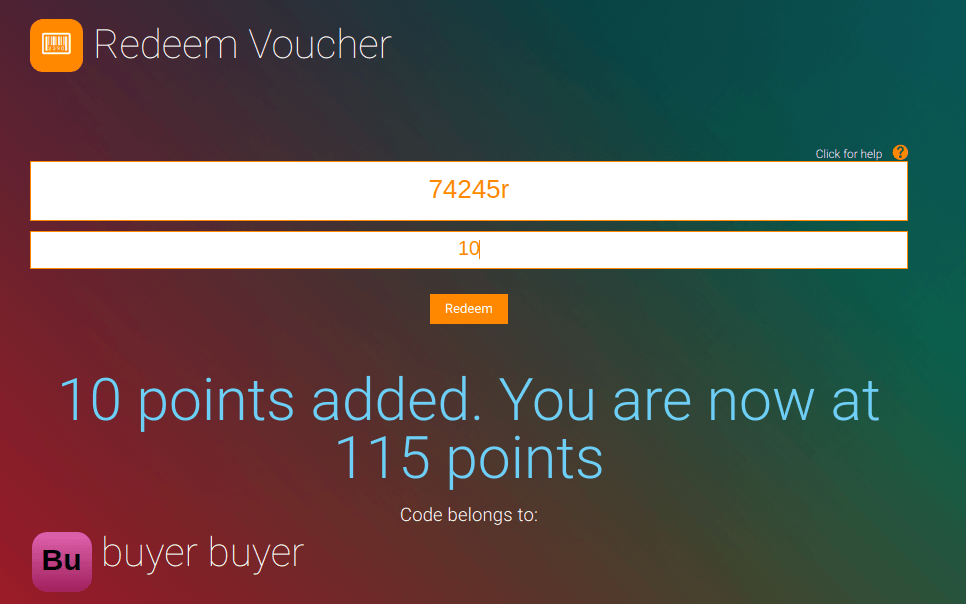 In the case that you are redeeming a Customer Loyalty card and you will not add points: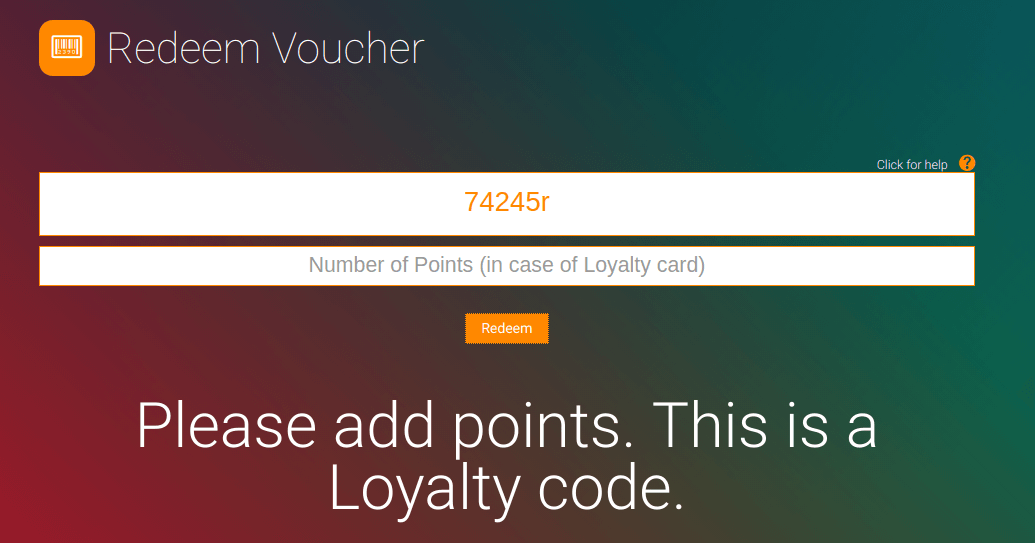 Tellody App
This is how the Tellody App looks like: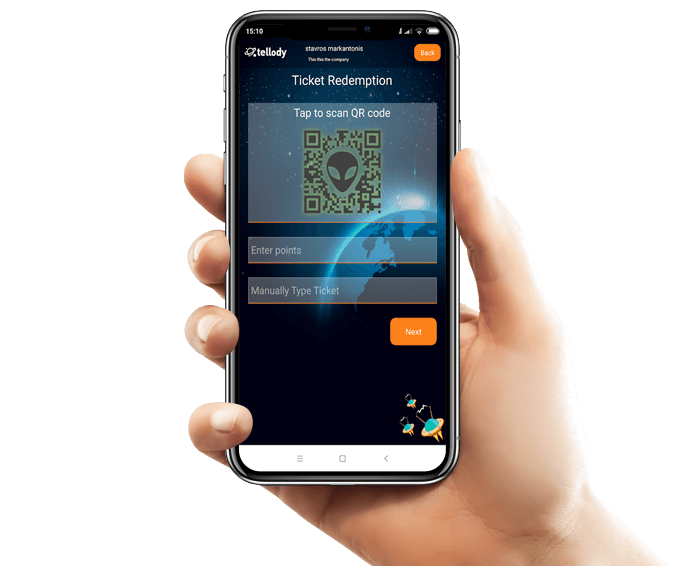 In order to redeem Voucher Services (like the Customer Loyalty cards) throught the Tellody Apps you have to follow the instructions below:
1. Download and Install the Tellody App
Tellody Apps are for free
2. Set up the Redeemers
In order to set up Redeemrs in Tellody you have to navigate to your Profile page and click on the redeemers tab.

Click on the "Create Redeemer" button and type in the Redeemer information (Description and Email)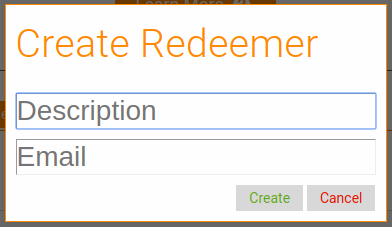 A new redeemer is created: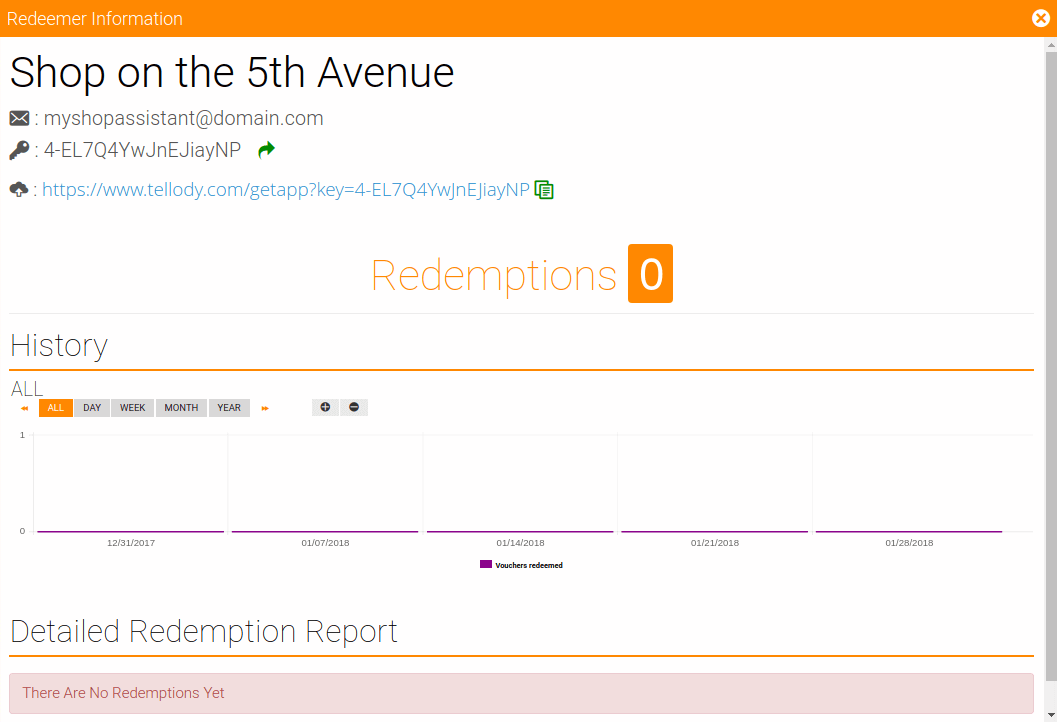 And here is how the Redeemers tab should look after creating a few redeemers: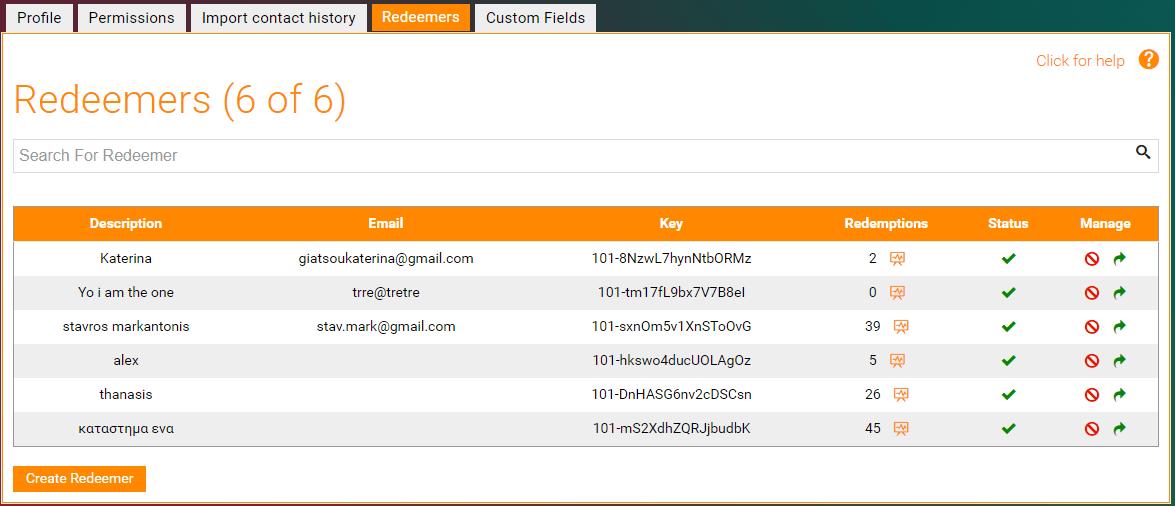 2. Activate the Tellody App.
After you have installed the Tellody App in one of your devices, the next step is to activate it. This is necessary so that Tellody can associate your installed Tellody App with your Tellody Account.
Use the Redeemers' keys to activate your Tellody Apps
This is how an activation key looks like:

For effortless Tellody App activation, Tellody provides an autologin link:

The autologin link along with the registration key can be found on the Redemeer report page:

Click the autologin link and the Email client will open with a pre-configured email;
You can send this Email to the mobile device where the Tellody app is installed
Otherwise you can scan your QR code from the app. You can see the qr code by clicking the QR code button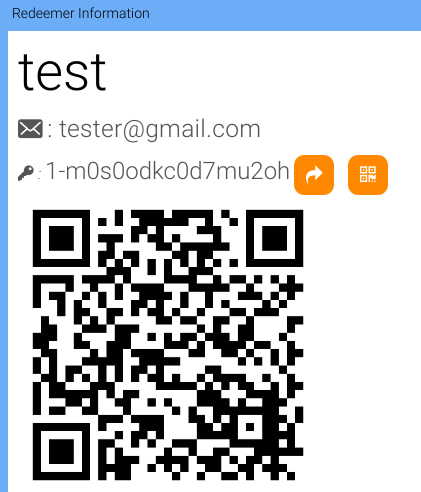 You can scan the QR code from the app in order to loggin by clicking the Scan button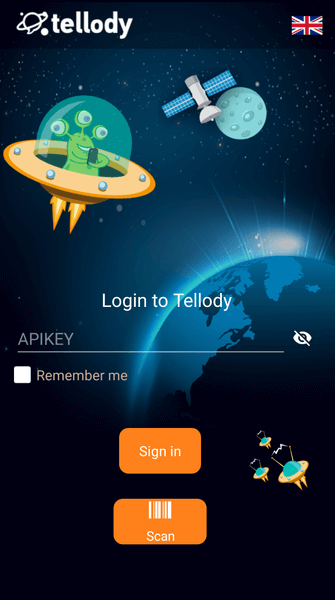 Once you authorize the Tellody app you can seamlessly scan any Voucher service QR Code and view the message.