Gift Card
A Gift card is a prepaid stored-value money card
Gift cards can be used as an alternative to cash for purchases within a particular store. You can also use it as part of your promotion strategy to entice the recipient to come in or return to your store more often.
This is how a Gift card pass should look like (passes are used in wallet apps):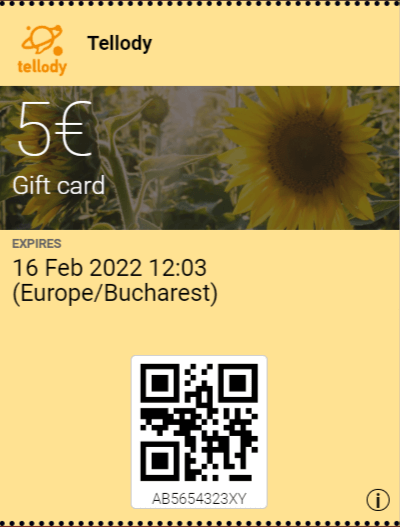 Gift card configuration
1. Navigate to the Services page
2. Click on the Gift card tile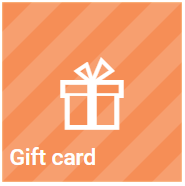 3. Name your service through the name placeholder
4. Change the following information
Your business logo on the top of the card (required for pass creation)
Title, subtitle (description) and your company name
Expiration (if any)
Additional information (optional)
5. Configure visual design properties
You can either upload and use your own custom Theme (e.g. upload a custom image) or you can use one of the hundreds that Tellody provides by default (see more about Themes).

The selected images and colors combination will be used for the pass creation.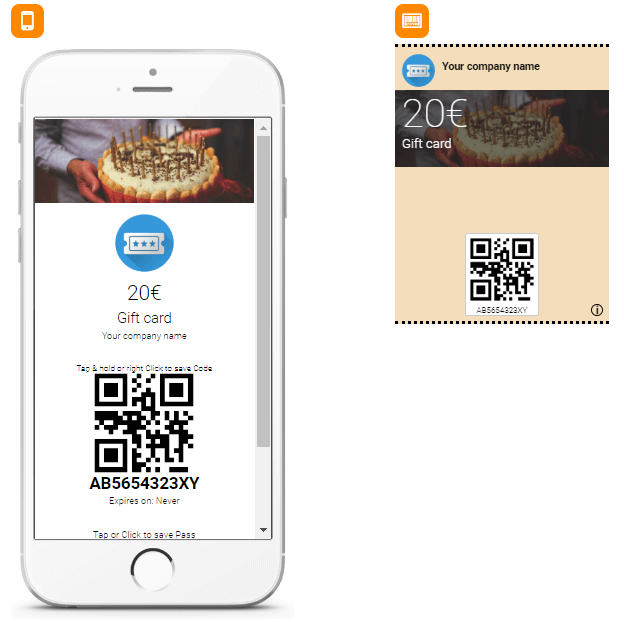 6. View and edit Gift card Information
Click on the (i) button to view Gift card Information; by default your Company Details (company name, address, etc.) are used.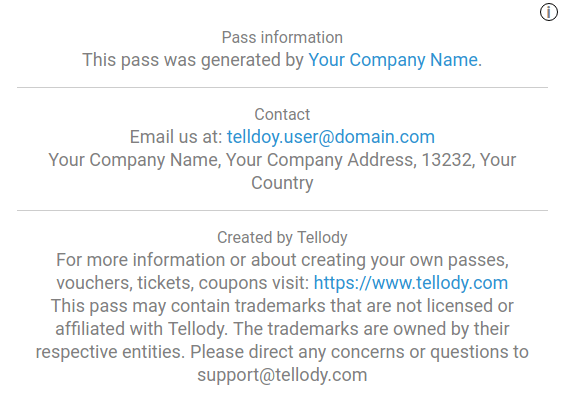 If you want to modify the Gift card's information you have to navigate to the Profile page and the edit your Company Details.
7. Redemption Rules & Messages configuration
This is important
Rules (Number of scans) define the character of your voucher service and implement your marketing policies. The message to scanner is the redemption message that the redeemer will see when the Gift card is scanned.
For a Gift card we strongly suggest that:
You have only one rule
Give away the Gift card on the first scan
Do NOT loop between rules (the Cycle checkbox is not ticked)
Here is how the redemption rules of the typical Gift card should be:

The above rule set means that this Gift Card will be valid only during its first scan. After that is worthless.
8. Enable Location-Based Marketing
This feature is optional
With Maps Locations feature the generated pass of your voucher will trigger a notification to the mobile device when the customer enters a predefined geolocation.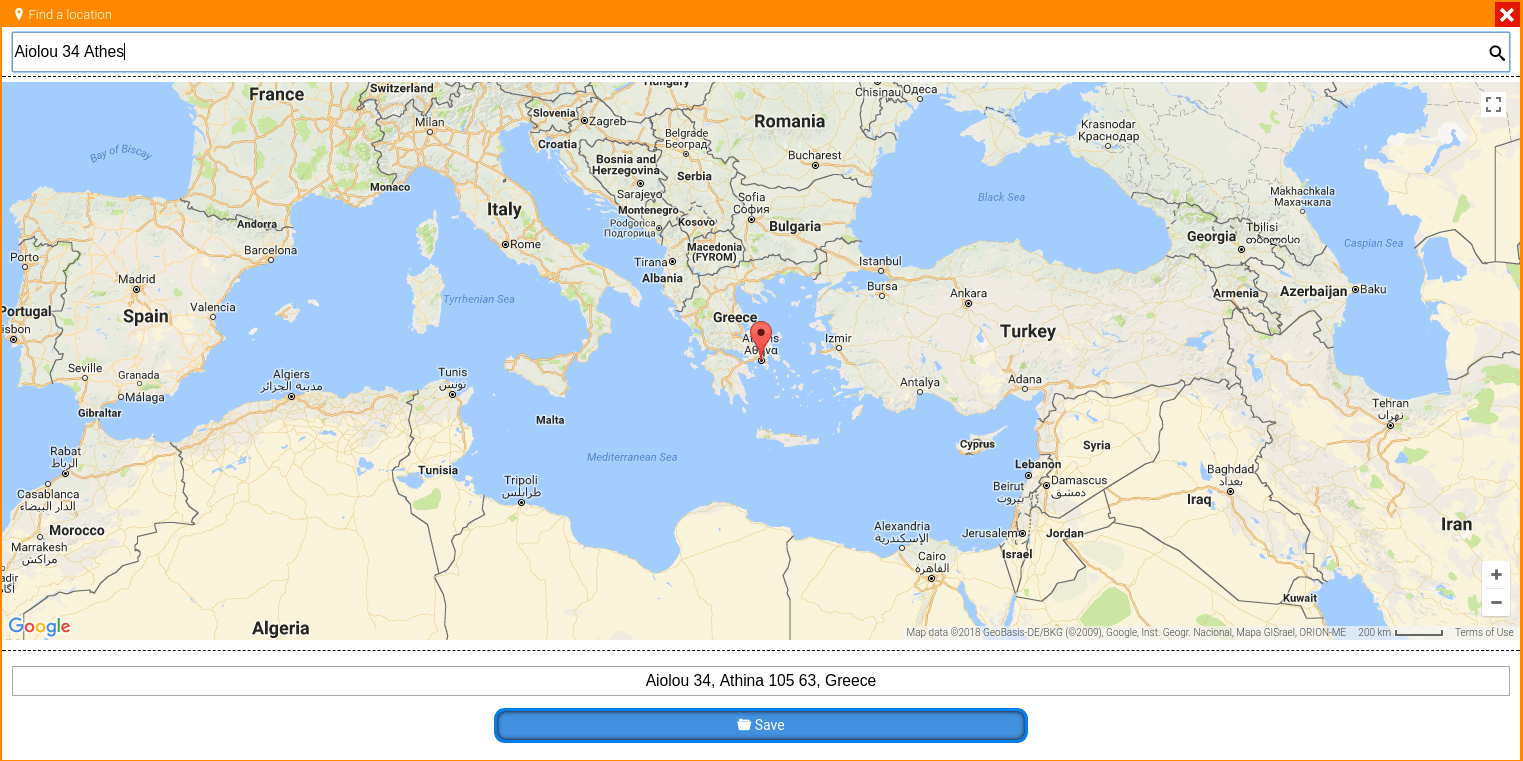 You can enter up to ten geolocations for a Gift card

9. Click on the Create button and your Gift card is ready to go

Redemption
For a detailed overview of the Gift card redemption process please see the Voucher Redemption page