Contact Fields
Data and contact information are organized in fields at the contact's page
Tellody provides eight default plus ten extra fields to manage your contact information
Default fields
Standard contact information is stored in eight default fields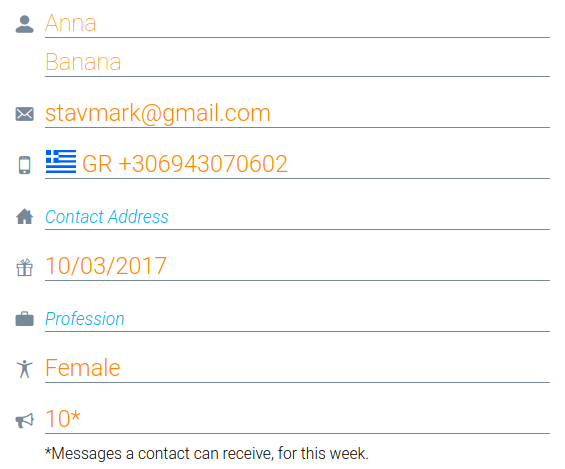 Firstname
Lastname
Email
Mobile number (MSISDN)
Contact Address
Birthday
Profession
Gender
Remaining messages for this week
*Tellody imposes a maximum of ten campaign messages per week for a signle contact
A valid MSISDN or Email is required for a creation of a valid contact
At the Contact page, if you click on one Contact from the rolodex, you will get to that pecific Contact's page. From there you can view all messages you have sent to this contact, the groups he/she belongs to and his/hers Contact Information:
Extra Fields
If you want to capture unique contact information you can create additional. custom fields
1. Navigate to the Profile page
2. Click on the tab Custom Fields

3. Click on the Create Custom Field button
4. Name the field
5. Select the type of your custom field; Tellody supports three different types of fields
6. Click on the Create button
Your custom fields will be visible right below the default fields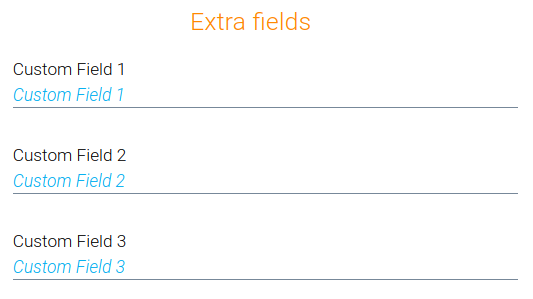 and will be available as tags in all Campaigns and Services
Note: You can create up to ten extra fields
Examples
Custom fields in Opt-in service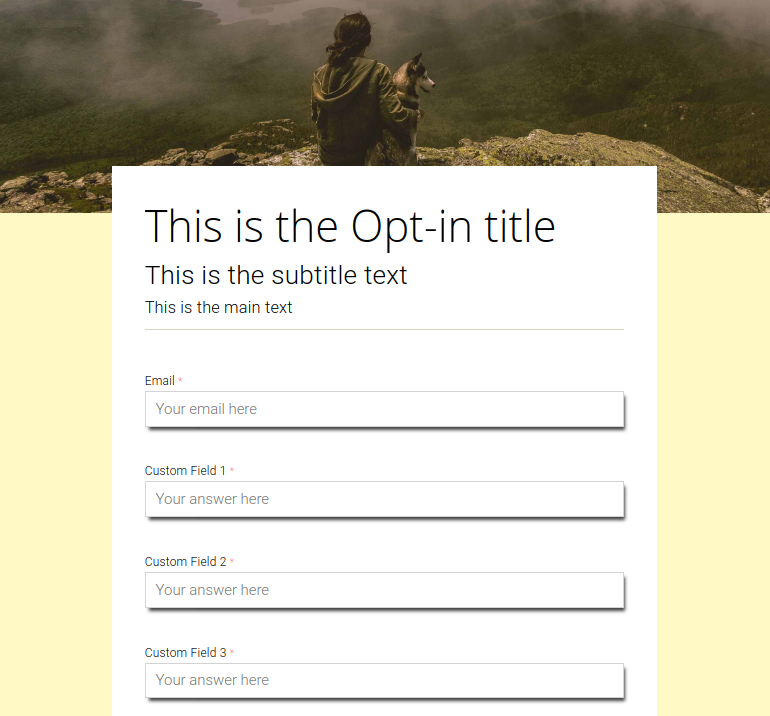 .
Custom fields in Messages tags